Zellebook Cloud - Salon/Spa Management Software
Comprehensive tools to run your Salon or Spa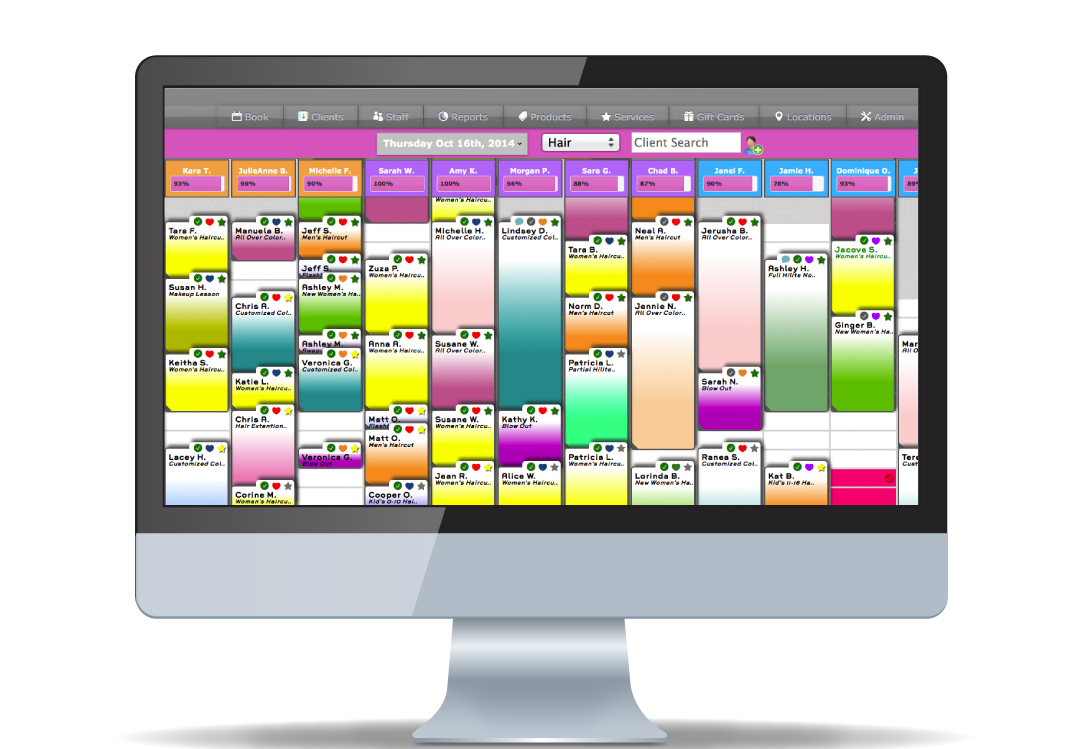 Streamlined booking features to manage your Salon/Spa from one professional to hundreds of professionals, even multiple locations can be accessible from the same appointment book.
Double Booking
Book multiple appointments at the same time.
Auto Gap for In/out
Allows when booking a multiple service to have a gap between the guests next service to show open for additional appointments.
Drag & Drop
Simply drag the appointment into another slot to move the appointment.
Indicators
At a glance from a particular color you can see what the appointment type is: (i.e. New Guest, Prebook, Regular Request, etc.) Customize each service to the color of your choice.
Credit Cards
Accept all major credit cards seamless with our integrated credit card processing.
Drawer
Fully featured drawer tracks all payments in and out for services and product ring up. Define custom payment methods as well as easy exchanges and returns.
Guest Text/Email Reminders
Guest can either get a text message or email reminder 2 days before and the day of the appointment. This feature will greatly reduce no shows and cancellations.
History
Track and gain insights into each guest. Booking and product purchase history is stored for each guest.
Data
Store formulas and notes for each guest. Track reward points earned and number of visits as well as contact information.
Referrals
Track how each guest was referred by who or what enabling you to understand how new guests come to find you.
Custom Labels
Generate custom labels for each product including bar codes, price and size.
Ordering
Auto generate product orders for each distributor/supplier based on inventory settings. Each order can be emailed from the system directly to the supplier.
Reward Points
Your guests can earn points for purchasing products, booking services and when they refer new clients. These points can be redeemed for future purchases.
Promotions
Load a promotion or offer onto a gift card to allow gift card to be sold in a way that can be tracked and easily redeemed at checkout.
Click to buy online
Your guest can easily purchase new gift cards from your online store, while processing payment at point of purchase. Gift cards can be picked up at location, mailed out or emailed.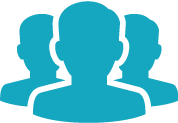 Scheduling
Flexible scheduling for each staff member. Time clock option for staff that needs to be tracked on an hourly basis.
Notifications
Each professional can be alerted by text or email to events that happen on their book, new bookings, moved or cancelled appointments and daily notifications when their first appointment of the day starts.
Self Promotion
Tools to post to their Facebook and/or Twitter feed or email link out to booking online directly with them.
Insights
Each professional has access to their bookings from any internet connected device allowing them to see reporting information about how much they are doing in service, product sales and tips.
Detailed Reporting
Reporting to show all areas of your business from staff performance to daily revenue. Each report can also be auto delivered to you email every day, week or month.
Online Booking
Enable your guests to booking online from your website or Facebook page. Your clients can book their appointments anytime of day. Your guest will have the ability to easily update their profile with contact information and email.
Click to Buy
Sell gift cards, offers and services packages on your web store. Payment processing is directly tied to your system so there is nothing more you need to do.
Plans from 1 person up to 100+ w/ multiple locations
Choose a plan that best fits your organization. Your plan can scale up or down as your needs change over time.
– OR –
Free
For 1 - 2 Professionals
Booking System

Payment Processing

Mobile

Customer Management

Reporting

Inventory Management

Email Support

Online Booking

Text/Email Reminders

Website

Live Support

Training
Professional
Everything you need to grow
Booking System

Payment Processing

Mobile

Customer Management

Reporting

Inventory Management

Email Support

Online Booking

Text/Email Reminders

Website

Live Support

Training
Starter
Getting warmed up
Booking System

Payment Processing

Mobile

Customer Management

Reporting

Inventory Management

Email Support

Online Booking

Text/Email Reminders

Website

Live Support

Training